Follow these steps to manage users within your workspace.
Please note: Only admins can assign permissions and remove users. By default, the first person to register for OpenEnvoy is the admin. There can only be one admin per account and only the account admin can assign a new admin.

There are a couple of ways to add additional users to your account.
1. Click the "invite" button in the global navbar:

2. You can also invite users from Workspace > Members.

This method allows you to assign roles, access, and team membership at the same time.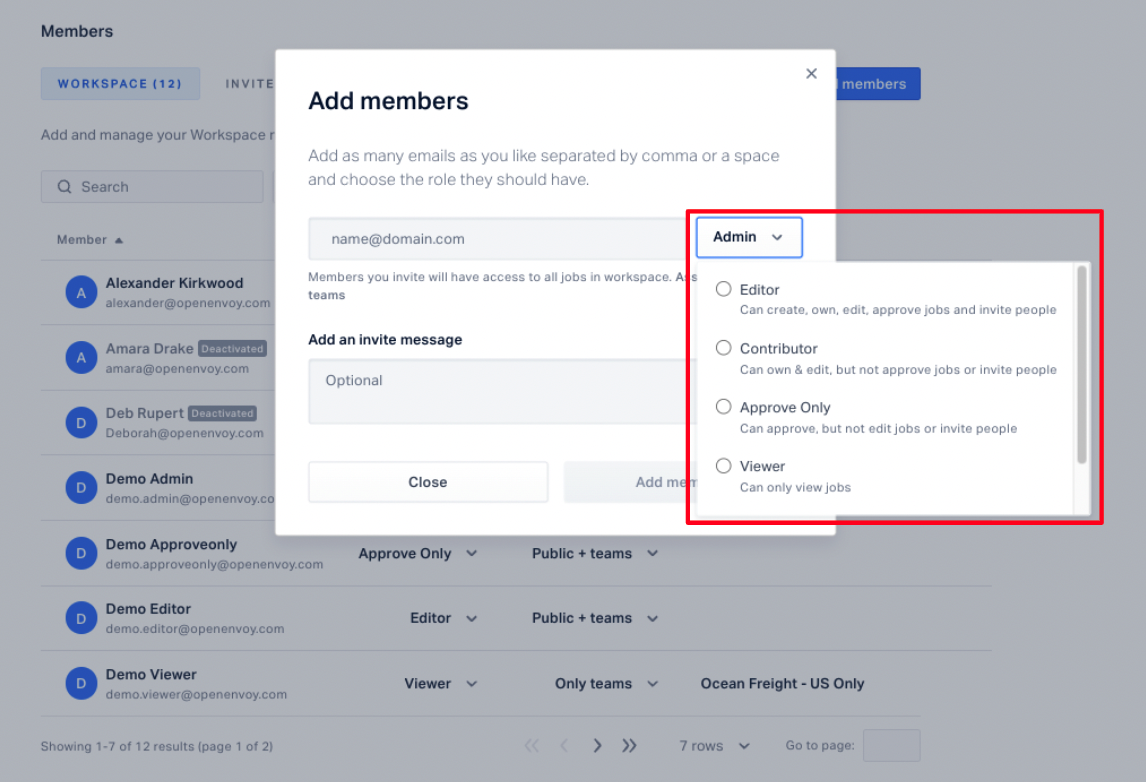 When a new user is invited to OpenEnvoy, they will receive an email which looks like this: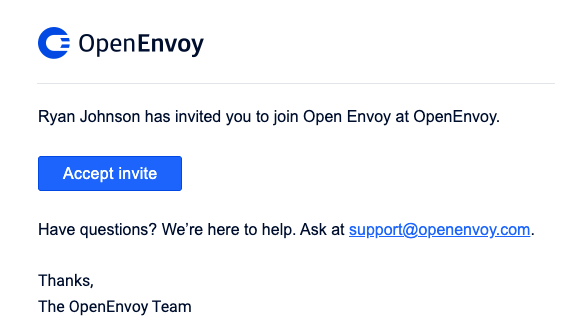 You may deactivate users from Workspace > Members, which will revoke access to OpenEnvoy.
All past actions of the deactivated user(s) within the system will be preserved and visible.
To deactivate a user, click on the ellipses next to their information and click "Remove from workspace".

Once "Remove from workspace" is clicked, the user will be grayed out and a Deactivated tag will appear next to their name.
User roles, permissions, and team assignments can be modified at anytime from Workspace > Members.
OpenEnvoy supports RBAC (role-based action control): Roles are what a user can do, and Access is what a user can see.
To change a user role, click the arrow drop-down in the Role column, select the new role. The role is immediately updated in OpenEnvoy.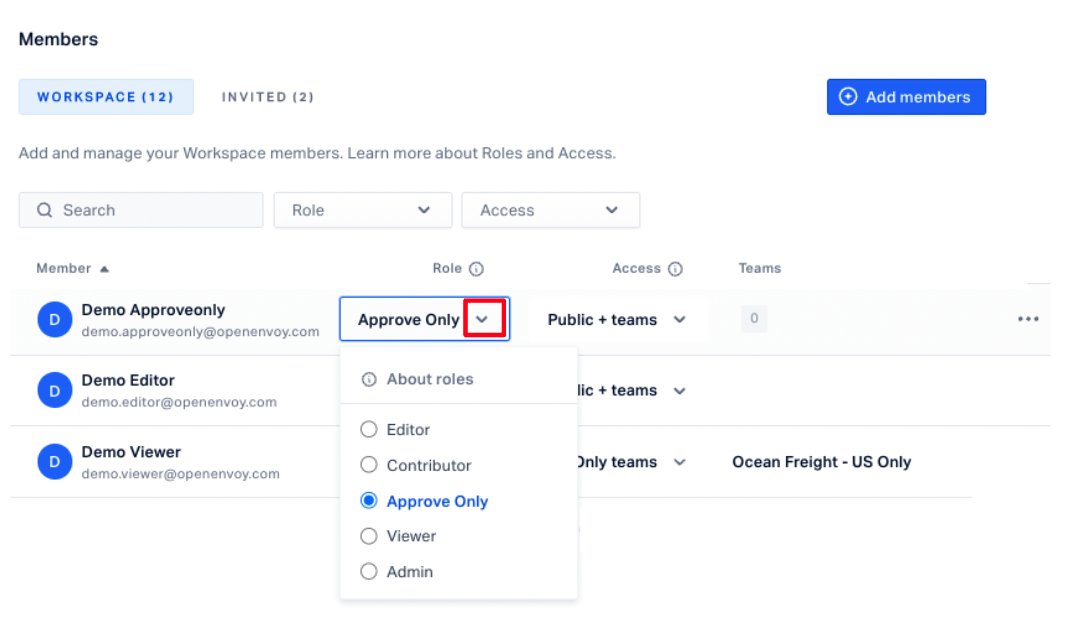 OpenEnvoy Roles include:
Admin - can fully edit jobs and manage the workspace.
Editor - can create, own, edit, approve jobs and invite people.
Contributor - can own and edit, but not approve jobs or invite people.
Approve only - can approve jobs, but not edit or invite people.
Viewer - can only view jobs.

To change user access, click the arrow drop-down in the Access column and select access. The access permission is immediately updated in OpenEnvoy.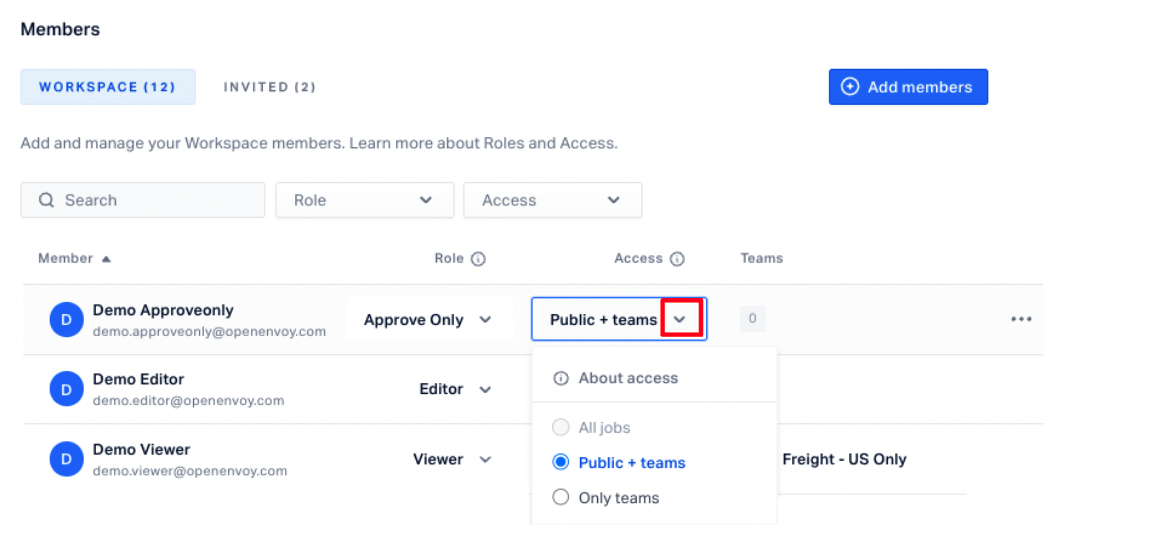 OpenEnvoy Access includes:
All jobs - Admins only: can access all jobs within the Workspace.
Public + teams - Access to all public and team membership jobs.
Only teams - Restricted to only team membership jobs.
To quickly assign a user to one or more existing Teams, click the space in the Teams column:

A pop-up will appear, click the blue Add to teams button: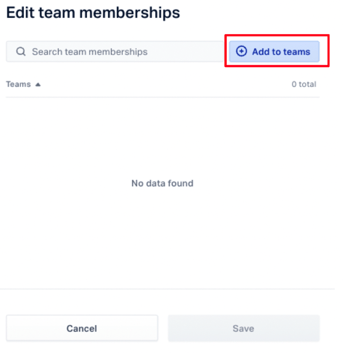 Check the box of the team(s) the user should be added to. Any checked teams will appear in blue. Teams with a "lock icon" are private, however, a user may still be added at your discretion.
Click save to apply the changes.
The selected teams will now be viewable for the user under the "Teams" column.

Please reach out to your designated Customer Success Manager if you have any questions.
Related articles: