Get to know your OpenEnvoy dashboard.
Once you've created your first job, your dashboard will remain greyed out until the matching process is complete. Once finished, it will be populated with the results.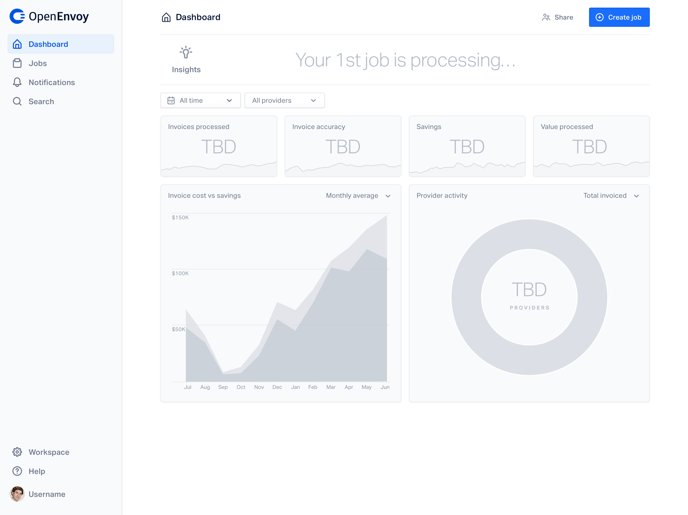 Your dashboard displays the number of invoices processed to date, the invoice accuracy, the savings you've achieved, and the total invoice value processed. You can filter your dashboard based on a date range and provider. If you purchased either our Pro Plus or Enterprise plan your dashboard will include Supplier Scorecards, which provide you with at a glance information about your most and least accurate providers.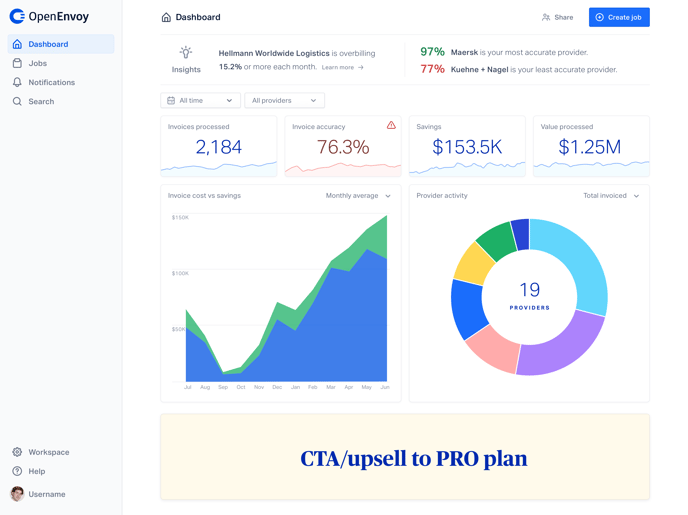 Each tile in the dashboard is interactive. Simply hover over or click specific sections of a tile to see more detail. For example, you can hover over the Provider activity tile to view insights for each provider or the Invoice cost vs. savings tile to specific insights for a period of time.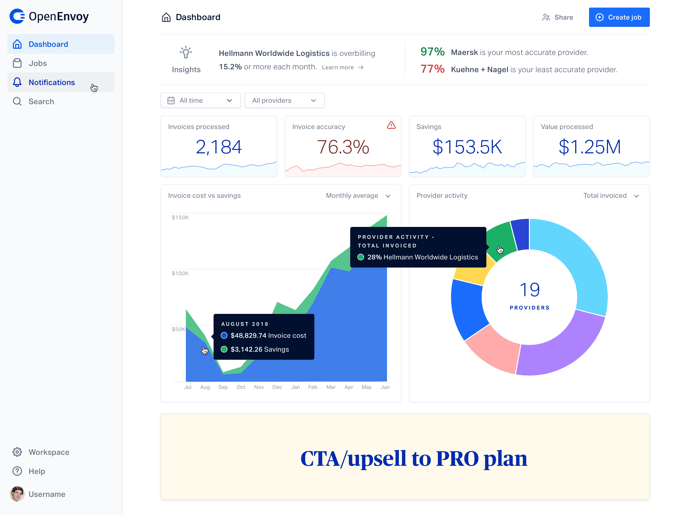 The Dashboard is the default location every user lands when they log in. You can also share the dashboard with anyone in your company by clicking the Share button in the top right of the page.