Follow these steps to customize your notification settings and view notifications.
You can customize notifications from your profile page. To access your profile, click your username at the bottom of the left navbar then click on Notifications. From there you can customize your notifications to receive them via email, SMS, and as an email digest. You can also choose the frequency of your email digest.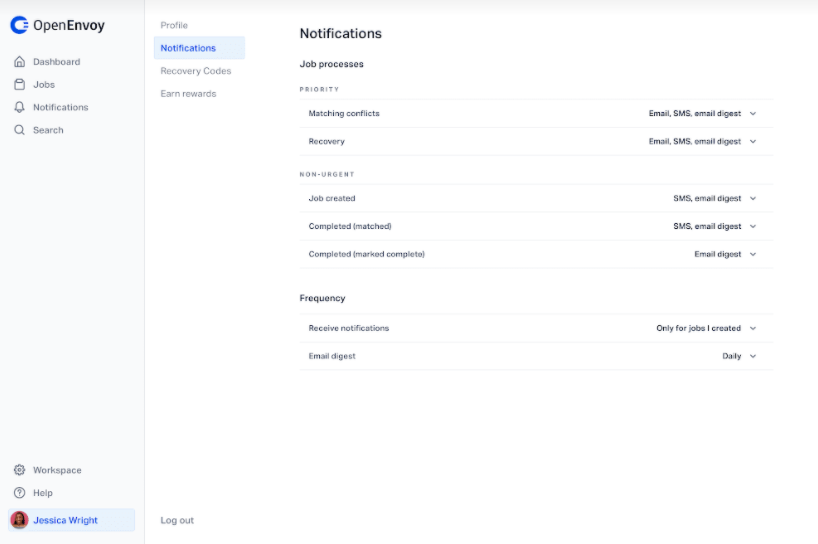 You can view all notifications associated with your account at any time by clicking Notifications in the left nav menu. Notifications are listed in chronological order. Click on a job to view the job details.