Follow these steps to create an OpenEnvoy account.
To sign up for OpenEnvoy, click the Sign up button in the top right corner of our website.
1. Choose your plan
It will take you to our pricing page where you can get a quote and complete your purchase. Click here to learn more about our subscription plans and pricing. We offer three plans: Professional, Pro Plus, and Enterprise, which can be paid on a monthly, annual, or custom basis (enterprise only). Our pricing is based on your monthly invoice auditing volume and the number of users.
Once you've selected your plan, click Buy now (Enterprise requires a custom quote) to complete your purchase.
2. Create your account
You can create an account using your Google corporate account, LinkedIn account, or your mobile number. We care a lot about security and have built KYC verification directly into our registration process. As a result, whether you choose one of the social options or to register with a mobile number, a valid email address is required to create your account. If your company requires SAML or biometric login information, please contact our sales team about an enterprise plan.
Fill in with your name, company mobile number, your company email address, and create a password for your account.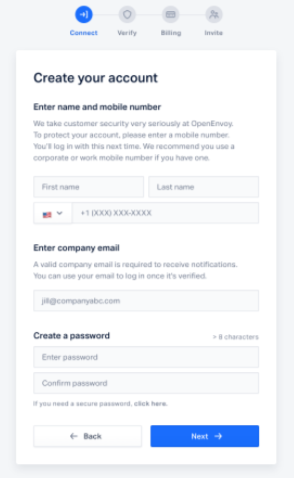 Once you fill in the details, a confirmation will appear.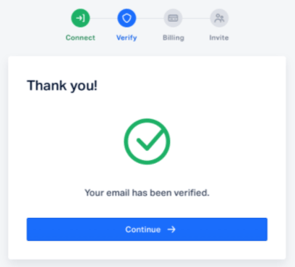 3. Set up two-factor authentication
After choosing your sign up method, you are prompted to provide your mobile number. Once linked to your account and verified, this number will be used for two-factor authentication.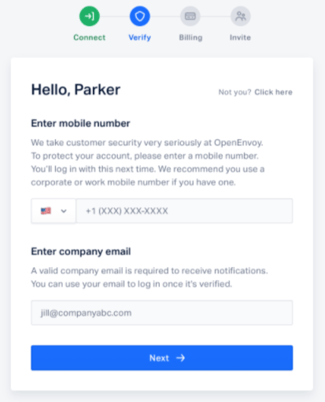 A verification code will be sent via SMS to the mobile number you provided. Input the code on the text field and click Verify.
Next, you are required to pair your device with a password manager, which you will use to log in to your account. Click here to learn how to complete this step, including which password managers we recommend and how to get set up. Once your password manager is set up, scan the QR code with it to pair your account with the password manager. Once complete, enter the code generated by your password manager and click Confirm. Moving forward, you will use the codes generated by your password manager to log in to your OpenEnvoy account.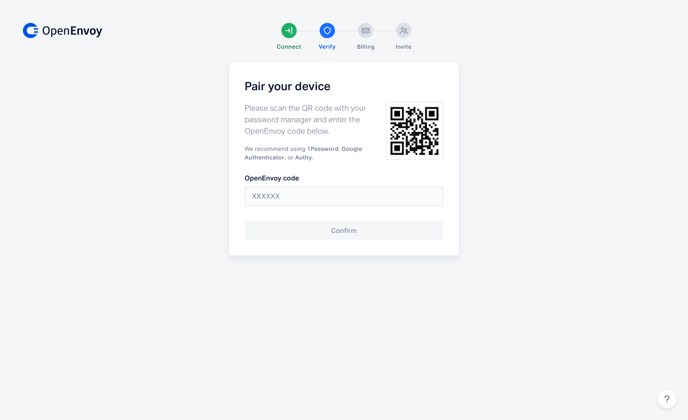 Next, you will be presented with a batch of recovery codes. In the event, you don't have access to your mobile device (e.g., left it at home), you can use a one-time use recovery code to access your account. Save or copy the recovery codes to a safe and secure location that only you can access, then click Next.
You can access your recovery codes and generate new ones from within your OpenEnvoy account. Click here to learn more about recovery codes and how to generate them.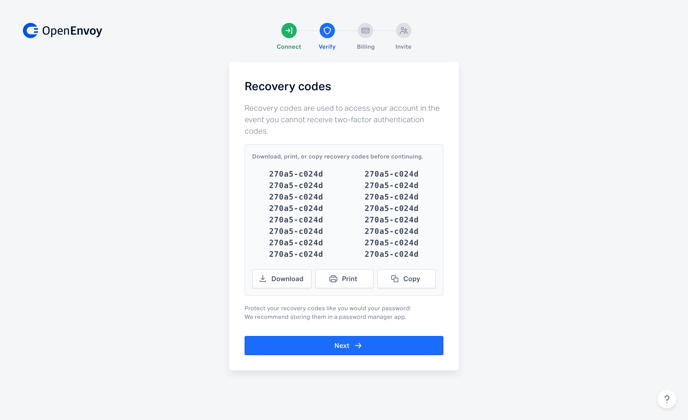 4. Complete your purchase
Next, you are prompted to provide your billing information. You can also confirm/update your plan. When finished, click Complete purchase.

A pop-up screen will notify you that your purchase is complete.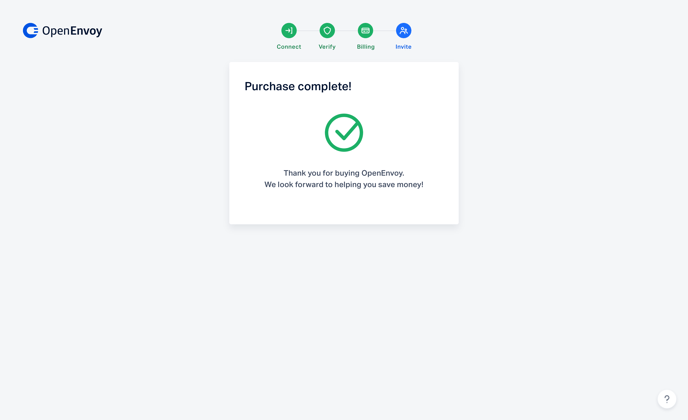 5. Invite your teammates
Next, you're prompted to invite your teammates. This is the fastest way to get your team up and running on OpenEnvoy. Simply enter the email addresses for all of the users and click Complete registration. If you're the only user on the account, just click Complete registration.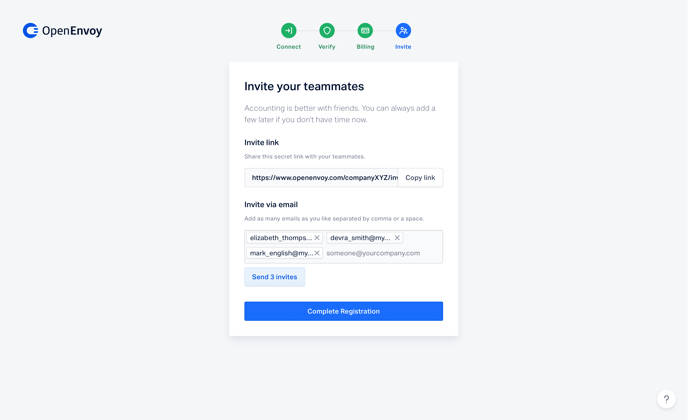 That's it! You've now completed registration and are ready to create your first job. You must create your first job in order to unlock all of OpenEnvoy's features, including your Dashboard and Supplier Scorecards (Pro Plus and Enterprise subscriptions only).
6. Create your first job
Next, you'll be prompted to create your first job. This step is required to unlock the Dashboard and Supplier Scorecards (Pro Plus and Enterprise plans only). Follow these steps to create your first job.