Follow the steps below to update a file or invoice for an existing job, including baseline and bill of lading documents.
Please note, you can only update files for active jobs. Completed jobs cannot be updated.
Go to the jobs page by clicking "Jobs" in the left navbar. From there, in the "Active jobs" view, find the job you want to update. If you don't know the job number or don't see it in the list, use the filters to select a time period or provider, or search by keyword by clicking the magnifying glass icon.
Click on the row of the job you want to update to view the job details.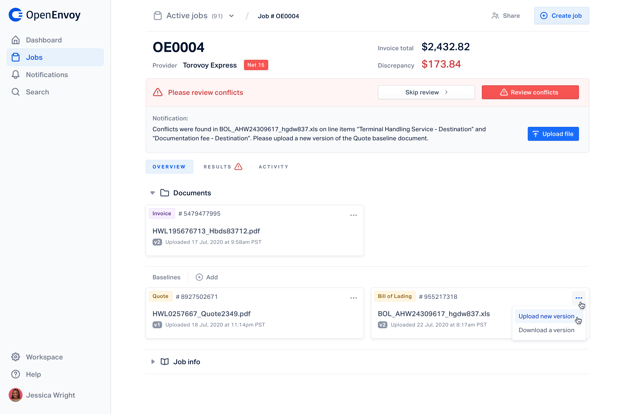 To update a document, click the (...) icon and select "Upload new version". Drag/drop the new file into the modal (or click the box to open the file browser).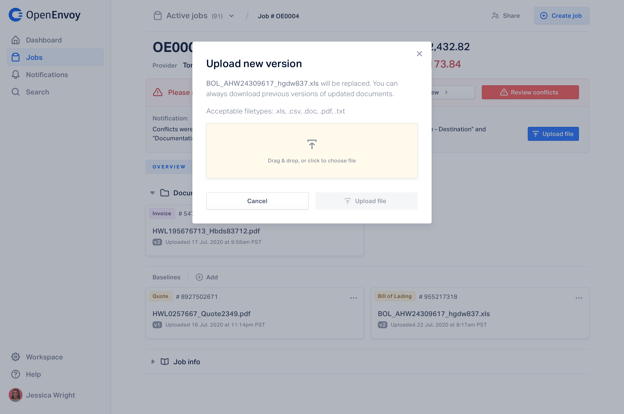 Once the document is uploaded (box turns green) click "Upload file".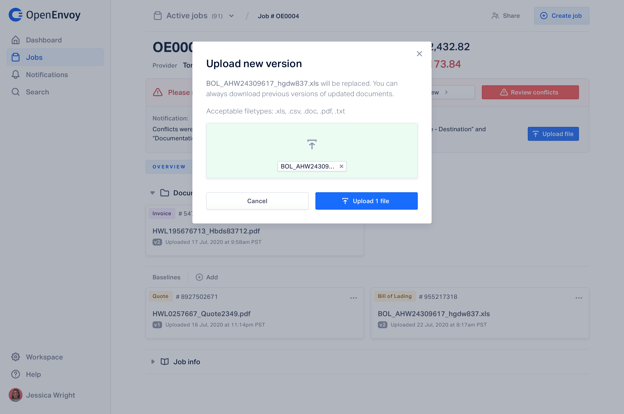 The filename (if different), version indicator, and timestamp will update on the document card.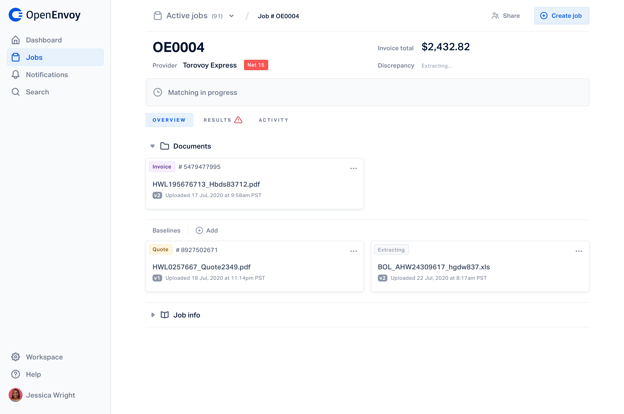 Once uploaded, the job status will change to "Matching in progress" and you'll be notified when it's finished.