Step-by-step instructions for how to check job status
The status for all active jobs is listed on the jobs page. Go to the jobs page by clicking Jobs in the left navbar. Here you will see the status for all active jobs by default. You can view the status of completed jobs by changing the filter at the top of the page.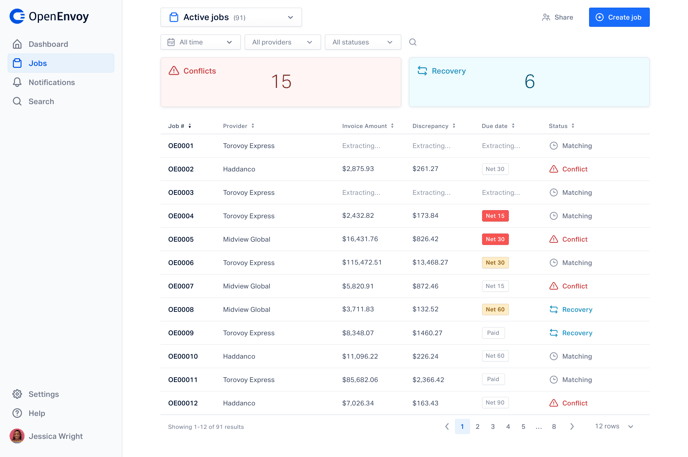 Most jobs are processed and matched within a few hours. Some complex jobs may take up to 24 hours to process. In addition to the jobs page, job status updates are posted to the notifications page and notifications can be sent via email and SMS. To view notifications, click "Notifications" in the left sidebar. Each row links directly to the job details page.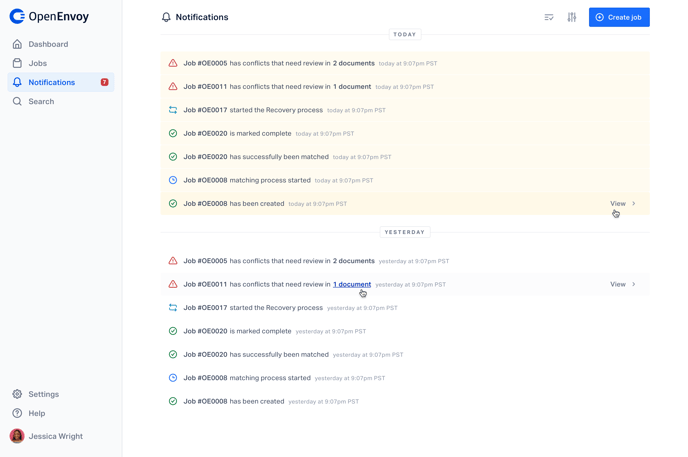 You can customize notifications from your profile page. To access your profile, click your username at the bottom of the left navbar then click Notifications. From there you can customize your notifications to receive them via email, SMS, and as an email digest.