Step-by-step instructions to create your first job.
Manual Job Creation
If you haven't created your first job yet, this step is required to unlock the Dashboard and Supplier Scorecards (Essentials Plus and Enterprise plans only). If you just finished the sign-up process and are the first user on your company account, you will be prompted to create your first job. If you skipped this step previously, click here and follow the steps.
To manually create your first job you must upload an invoice and at least one baseline document (e.g., purchase order, statement of work, receipt, contract, bill of lading (B/L), etc.) to match against, and select a provider. You can upload as many baseline documents as are required to match against an invoice, however, you are limited to one invoice per job. You can upload additional baseline documents or replace an invoice and baseline document after you've created a job.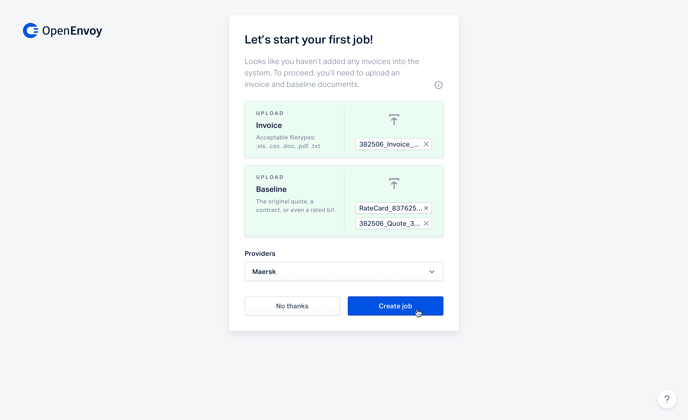 Once finished, click Create job. Immediately following, the matching process will begin. Depending on the complexity, it can take anywhere from an hour to 24 hours for the matching process to finish. You will be notified via SMS and email when the matching process is complete. Click here to learn how to check the status of your job.
From here you can choose to create another job or to go straight to your Dashboard. Please note, the dashboard will remain greyed out until matching is complete.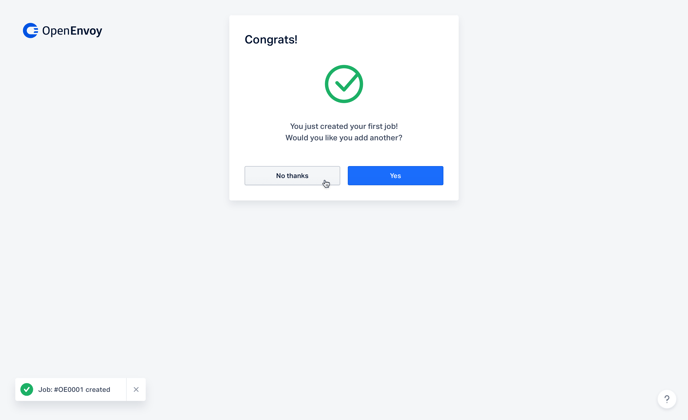 Automated Job Creation
Additionally, a user can forward over their first invoice and supporting baseline documentation via your designated workspace email. The workspace email can be found in Workspace > Integrations.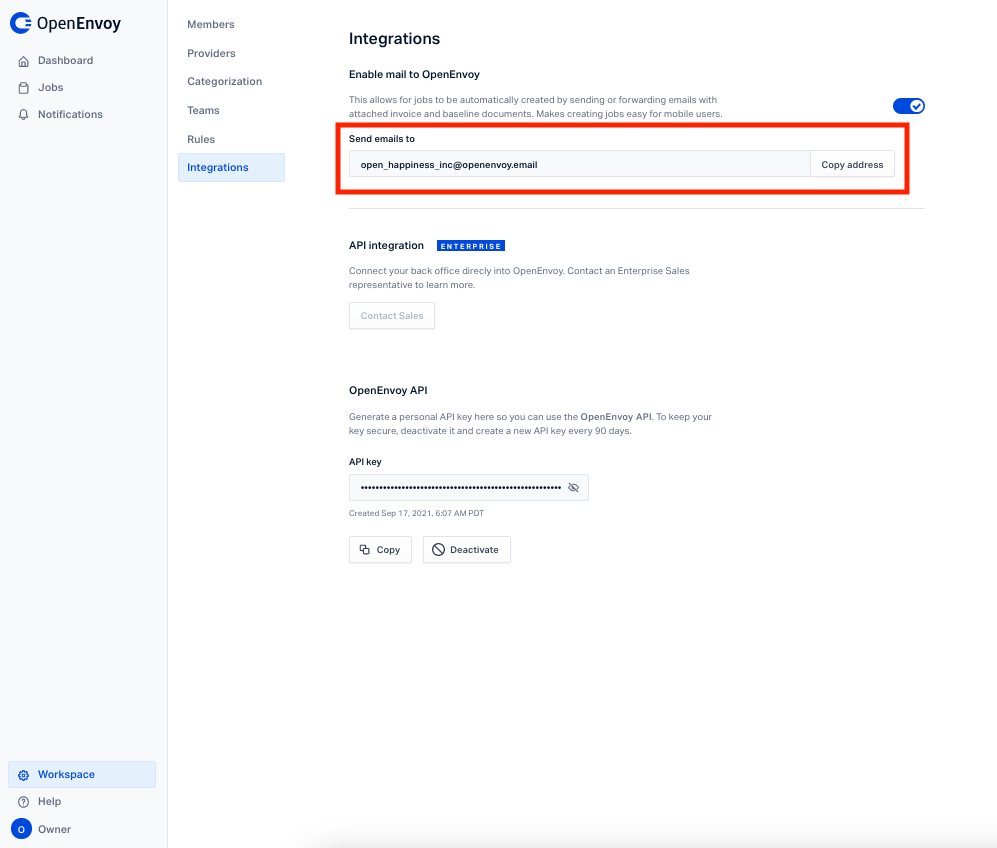 If you have any issues processing invoices or baseline documents, please contact customer support via live chat or reach out to your Customer Success Manager for further assistance